Water Heater Flat Rock MI
Are cold showers becoming an unwelcome part of your daily routine? Do you want to avoid constantly battling a malfunctioning or outdated water heater? At Superior Comfort Heating and Cooling, we understand the frustrations and inconveniences of unreliable water heaters. That's why we're here to provide you with the ultimate solution to all your water-related woes. With our team of experienced professionals and a commitment to top-notch customer service, we'll ensure that you never have to endure another chilly surprise in the shower again. So, if you are looking for water heaters for your Flat Rock, MI, home, our company is here to help you make the right decision.
Regular gas water heater maintenance is essential in keeping your water heater running smoothly and avoiding unexpected failure!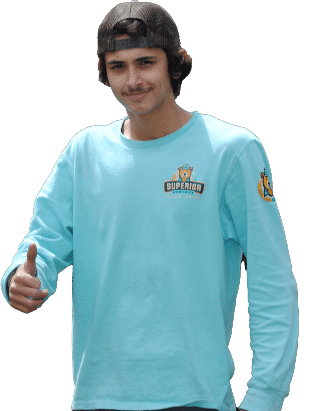 Overview of Our Water Heater Services
We specialize in installing and maintaining all kinds of water heaters for Flat Rock, MI households. We provide various services, including installation, repairs, and regular maintenance, to ensure your water heater is always in optimal working condition. Beyond this, we can help you choose and install a tankless water heater, an excellent option for reducing energy bills and saving space.
How to Choose the Best Water Heater for Your Home?
A water heater is a significant investment, and you want to ensure it fits your family's needs. So, let's run over the basics of water heater selection:
How Much Does a Water Heater Cost in Flat Rock, MI?
It's one of the most commonly asked questions: how much does a water heater cost? When it comes to pricing, several factors come into play. Size, fuel type, and parts availability are all considerations. So, it's crucial that you first consider these before deciding on a water heater for your Flat Rock, MI home.
However, you can rest assured that we will provide you with the perfect water heater for your needs at a price that is within your budget. Our professionally trained technicians will work hard to deliver the best water heating solutions while offering you the most competitive rates in town.
Whether you are looking for water heater repair or installation, our technicians are here to assist you every step of the way!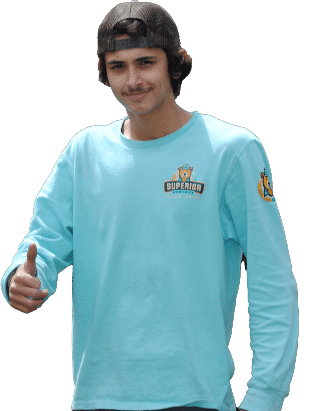 Professional Installation of Water Heaters in Flat Rock, MI
Although installing an electric water heater is relatively easy, it requires technical knowledge and expertise. You'll want to ensure the job is done right and that you don't waste time and money on costly repairs later. That's why it's important to hire professionals if you are considering the installation of water heaters near Flat Rock, MI.
At Superior Comfort Heating and Cooling, we are committed to providing the highest quality water heater installation services in Flat Rock, MI. We take the time to understand your needs and ensure you get the service tailored to your home's requirements. What sets us apart is that we only use the most trustworthy and reliable water heaters on the market, so you can rest assured that your system will perform efficiently. Beyond this, we offer competitive rates and 24/7 emergency service to ensure that you don't have to worry about a thing when it comes to your water heater.
Water Heater Service FAQs
How do I know if my water heater needs repairs or replacement?
Signs of a water heater issue may include inadequate hot water, strange noises, leaks, or a sudden increase in energy bills. Our expert technicians can assess the condition of your water heater and provide a professional recommendation for repair or replacement based on their findings.
What types of water heaters do you service?
We have extensive experience servicing various types of water heaters, including traditional tank-style, tankless, and heat pump water heaters. Our team is well-versed in handling different brands and models to ensure effective repairs, maintenance, or installations.
How long does a water heater installation typically take?
It varies depending on factors such as the water heater type, the complexity of the installation, and any necessary modifications to existing plumbing. However, our efficient team strives to complete installations promptly while ensuring quality workmanship.
Can you help me choose the right water heater for my home?
Absolutely! We take pride in providing personalized solutions tailored to your specific needs. Our knowledgeable team can assess your household's hot water demands, energy efficiency goals, and budget to recommend the best water heater option that suits your requirements.
Don't delay – contact Superior Comfort Heating and Cooling now at 734-929-9821 to start installing your new water heater in Flat Rock, MI!