Indoor Air Quality Flat Rock MI
Are you tired of constantly sneezing, coughing, or experiencing allergies in your home? Do you feel the indoor air quality is affecting your health and well-being? At Superior Comfort Heating and Cooling, we understand the importance of clean and healthy indoor air for you and your family. We know the typical questions and customer pains that arise when it comes to indoor air quality. That's why we're here to provide comprehensive solutions to transform your living space into a haven of freshness. We are the experts when it comes to indoor air quality in Flat Rock, MI, and the surrounding areas. So, we can help you forget about airborne pollutants, allergens, and stuffy air.
Our professionals will help you choose humidifiers, air purifiers, and other equipment to ensure the best indoor air quality for your home!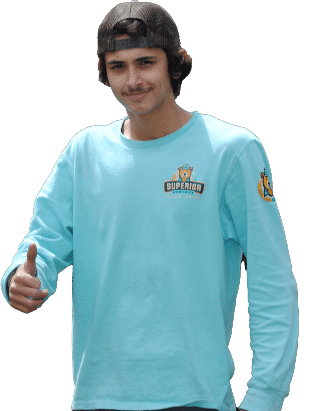 Your Air Should Be Clean: Professional Indoor Air Quality Services in Flat Rock, MI
Your home is your sanctuary. It should be a place of comfort and relaxation, but this can be hard if the air quality indoors isn't up to par. Poor indoor air quality can lead to many health problems, and many people don't realize just how serious the issue is. That's where our company can help! We offer professional indoor air quality services that will help you breathe easier every day. Here's what you can expect when you choose us for your Flat Rock, MI, indoor air quality needs:
If you want to improve indoor air quality in your Flat Rock, MI, home, trust our professionals. We'll help you select an air purifier, humidifier, or other solutions that fit your needs!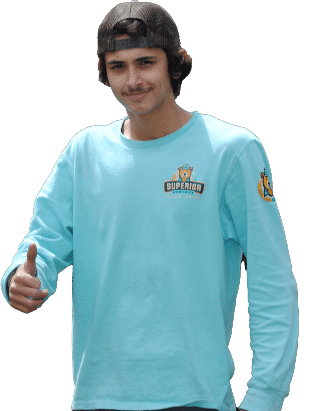 Benefits of Residential Air Quality Testing Services
We understand the importance of having clean indoor air. That's why we provide residential air quality testing services to help you determine the current state of your home's air. Our experienced technicians will come to your property and perform comprehensive tests to assess the air quality. This will give you a better understanding of potential issues and how best to address them. It will also help us create a customized solution to maintain healthy indoor air. When you choose us for residential testing, you can enjoy the following benefits:
Choose Us For Best Indoor Air Quality Tester Solutions
Getting professional indoor air quality services is essential for your home's health. But with many companies claiming to offer the best solutions, how do you know who to trust? At Superior Comfortating and Cooling, we take pride in delivering superior service that goes above and beyond. We are knowledgeable, experienced, and passionate about what we do. We use only the highest quality products and materials to ensure your satisfaction. Plus, our customer service is second to none—you can trust us to provide the reliable indoor air quality services you need.
Indoor Air Quality Service FAQs
What kind of quality services do you provide?
We offer various services, including humidifier and air purifier systems, preventative maintenance, and residential air quality testing.
How do I know if my home needs air quality testing?
It's always a good idea to assess the air quality of your living space, even if you don't think there's an issue. Our experienced technicians will be able to determine whether your home needs testing and provide the necessary services.
What are the benefits of residential air quality testing?
Residential air quality testing can help improve your health, comfort, and energy efficiency. It can also help identify potential issues in your home's air quality so that you can address them accordingly.
Are you looking for experts in the area of indoor air quality in Flat Rock, MI? Contact Superior Comfortating and Cooling today at 734-929-9821 for quality services and reliable results!