Heating Services Flat Rock MI
Are you tired of constantly shivering in the chilly winters? Is your heating system constantly breaking down, leaving you frustrated and uncomfortable? We understand the pains of dealing with a faulty heating system, and that's why we offer professional heating services in Flat Rock, MI. We'll help make sure you stay warm during those cold winter days.
Are you looking for a trusted heating company near Flat Rock, MI? Whether you need heating repair or maintenance services, we are always ready to help!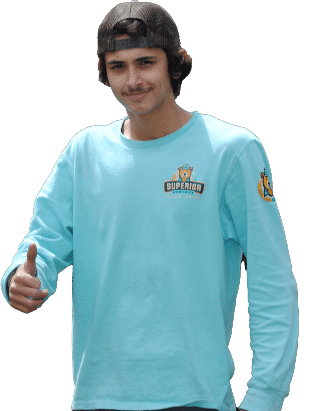 Our Heating Services in Flat Rock, WI
Our highly experienced team at Superior Comfort Heating and Cooling is dedicated to providing furnace services for all kinds of properties. Our heating services include:
Warning Signs You Need New Heating System
We understand that heaters don't always break down abruptly. They usually show signs of aging before any major breakdown occurs. If you're encountering any of these signs, it's time to call a professional heating repair service:
All these warning signs can be addressed quickly by our dedicated team. We provide a quality heating service near Flat Rock, MI, with a commitment to customer satisfaction.
Choose Our Heating Services in Flat Rock, MI
Your heating system is an integral part of your home's comfort and needs to be maintained properly to function efficiently. When you choose Superior Comfort Heating and Cooling for your heating services, you can rest assured that your system will operate effectively for years to come.
We have been providing quality heating services in Flat Rock, MI, for many years and have earned a great reputation in the community. Our team of experienced technicians is highly skilled, knowledgeable, and friendly. We use advanced techniques to diagnose any issue your heating system might have quickly and accurately. Plus, we offer competitive prices so you can get quality services without breaking the bank.
Whether it's regular maintenance or emergency repair services you need, you can count on us to get the job done right.
How do I know if my heater needs to be repaired or replaced?
If you're experiencing any of the warning signs, such as rising energy bills, strange noises or unusual smells coming from your heater, it's best to contact an experienced technician for a proper assessment.
What is the most powerful heating system available?
The most efficient and powerful type of heater is a heat pump. Heat pumps can be used to heat and cool your home, making them one of the most energy-efficient systems on the market.
How long does it take to install a new heating system?
Our technicians are highly trained and experienced, so they can usually get the job done in one day. However, installation times may vary depending on the complexity of your project. On average, it takes approximately three to four hours for a typical installation.
Contact Superior Comfort Heating and Cooling today at 734-929-9821 to get started with our quality heating services in Flat Rock, MI. We'll make sure you stay warm during those cold winter days!