AC, Heating & Water Heater Maintenance Riverview MI
From scorching summers to freezing winters, maintaining the ideal indoor climate becomes crucial. But fear not! Our heating and cooling services in Riverview, MI, are here to ensure your year-round comfort, no matter what Mother Nature throws your way. At Superior Comfort Heating and Cooling, we understand the importance of a cozy and refreshing home environment. We are dedicated to providing top-notch heating and cooling services tailored to Riverview residents' specific needs. Whether it's a blazing hot day or a chilly winter night, our experts are ready to deliver efficient and reliable solutions to keep you comfortable.
Are you looking for expert furnace installation in Riverview, MI? Look through our reviews, and you'll see why your neighbors choose us!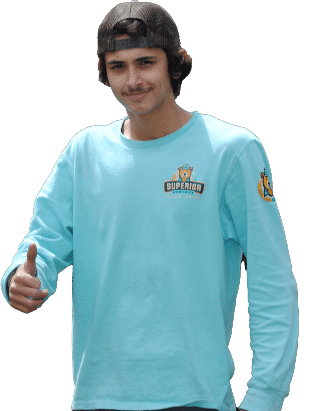 Stay Comfortable Year-Round: Discover Our Premier Heating and AC Services in Riverview, MI
We understand that air conditioning and heating systems are essential to maintain your home's temperature, but these systems often require regular maintenance or repair. That's why our team is equipped to provide a wide range of services, including installation, maintenance, and repair. Let's list some of our services:
Our team is available 24/7 to provide fast and efficient heating and cooling services in Riverview, MI. Our expertise lets you enjoy year-round comfort without worrying about disruptions or malfunctions.
Typical Signs That Demand Immediate Heat Pump Repair
Though we strive to ensure that your HVAC systems are in perfect condition at all times, there may be some instances where repairs need to be made. Here are some warning signs that you should look out for:
If you experience any of these issues, don't hesitate to contact us. Our technicians can quickly diagnose and repair the problem, restoring your system's efficiency in no time.
Benefits of Regular Water Heater Maintenance in Riverview, MI
Regular maintenance can ensure that your unit runs efficiently and lasts longer. Here are some benefits of our water heater maintenance services:
Key Reasons to Choose Our Heating & Cooling Services in Riverview, MI
At Superior Comfort Heating and Cooling, we are dedicated to providing quality service that meets the needs of Riverview residents. Whether you are looking for new heating systems or water heaters in Riverview, MI, our technicians are here to help! Here are a few reasons why you should choose us:
Let our team of experienced technicians help you get the most out of your HVAC system. Contact Superior Comfort Heating and Cooling today at 734-929-9821 to schedule heating and cooling services in Riverview, MI!