AC, Heating & Water Heater Maintenance Rockwood MI
Are you tired of battling the sweltering heat in the scorching summers or shivering through freezing winters? Do you ask questions like, "Why is my air conditioner not cooling effectively?" or "Why is my heater making strange noises?" No worries, you've come to the right place! We offer exceptional heating and cooling services in Rockwood, MI, where we have all the answers to your HVAC concerns.
At Superior Comfort Heating and Cooling, we understand the frustrations of uncomfortable indoor temperatures. That's why we are dedicated to providing top-notch heating and cooling services tailored to meet the specific needs of Rockwood residents. We are here to address customers' typical questions and ensure that you experience the ultimate comfort in your home or workplace.
Whether you are looking for AC or furnace installation in Rockwood, MI, you can always rely on our team. Learn more about us, and you'll see that we are experts in the HVAC area!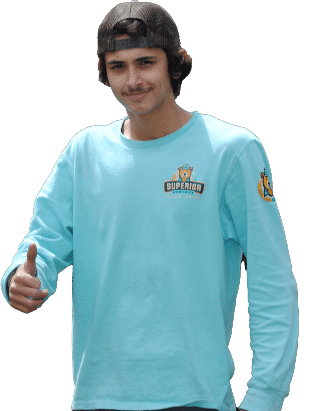 Heating And AC Services in Rockwood, MI
Your HVAC system is the most critical factor in your home's comfort. So, we make sure your heating and cooling needs are met. We provide an array of HVAC services, including:
Your comfort and safety are our top priorities. So, we go the extra mile to provide HVAC services that will exceed your expectations. Our technicians have extensive experience and use only advanced tools and quality parts to ensure your unit is correctly installed, repaired, or replaced.
When Your AC Speaks: Common Signs You Need AC Repair Services
Your AC unit is a complex machine working hard to keep you comfortable during warm summer. But, over time, it can experience wear and tear, leading to the need for repair or replacement. Common signs that you may need AC repair services include:
Don't ignore these signs of a malfunctioning AC unit. Contact a professional technician and ask about AC repair services. We can help you restore the comfort and efficiency of your home in no time.
Creating Healthy Home: Discover Our Indoor Air Quality Solutions
Poor indoor air quality can lead to a variety of health issues. Our air quality solutions can help you breathe easier and improve your indoor air quality. We can help you choose and install air purifiers or humidifiers or help you upgrade your HVAC system to provide better air filtration. We carry a variety of solutions from trusted brands that can effectively improve the air quality in your home. Our services include:
Preserving Efficiency and Reliability: Professional Water Heater Maintenance Plans
Water heaters are an essential part of any home. But they don't always last as long as we want them to. The best way to extend the life of your water heater is with regular maintenance.
At Superior Comfort Heating and Cooling, we offer professional water heater maintenance plans to help you preserve the efficiency and reliability of your system. Our experienced technicians can inspect, clean, and repair the components of water heaters in Riverview, MI, to ensure they run properly. Our maintenance plans include the following:
Regular maintenance can help you identify any problems with your unit before they become an issue and keep your system running reliably for years to come.
Are you looking for expert heating and cooling services in Riverview, MI? Contact Superior Comfort Heating and Cooling today at 734-929-9821 to learn more about our quality solutions!