Flat Rock, MI, Water Heater Repair
Is your once luxurious hot shower now a disappointing trickle of cold water? Are you tired of shivering through your morning routine due to a malfunctioning water heater? It's time to turn up the heat and bring back the joy of warm, soothing showers with our unrivaled water heater repair service in Flat Rock, MI! Our mission is to provide swift, reliable, and top-quality repair services to homeowners like you. So don't wait any longer; call us today and let us handle all of your water heater repair needs!
Whether you need water heater installation or repair, Superior Comfort Heating and Cooling is the name to trust.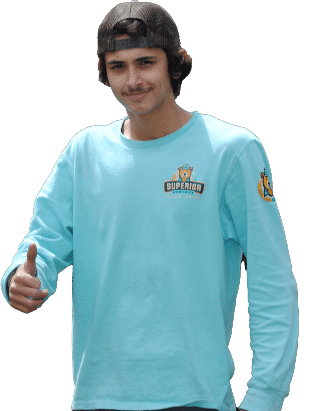 From Lukewarm Showers to Strange Noises: When to Call a Water Heater Technician
Not sure if you need to call a water heater technician? Here are some common signs that indicate your water heater needs professional attention:
Don't ignore these warning signs! You might be tempted to ignore them, especially if the water heater still provides hot water, but that would only worsen the problem. If your water heater is exhibiting any of the above signs, then it's time to call a professional water heater technician near Flat Rock, MI.
Understanding the Variables: Factors That Impact Water Heater Repair Costs
We understand that you have a budget to stick to, so we strive to provide transparent pricing for our Flat Rock, MI, water heater repair services. However, the cost of the repair will depend on a few factors, such as:
To get an accurate cost estimate, our certified technicians will closely examine your water heater and assess the situation.
Regular water heater maintenance can keep your system running longer and prevent wasted energy.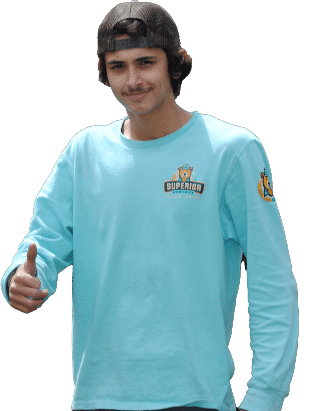 Professional Water Heater Repair in Flat Rock, MI
Your water heater is one of the most important components of your home, so it's vital to entrust its maintenance and repair needs to experts like Superior Comfort Heating and Cooling. We specialize in providing superior water heater repair near Flat Rock, MI, and the surrounding areas. Here are the main reasons why you should choose our water heater repair company:
Don't let your malfunctioning water heater keep you from enjoying the comfort of warm showers. Contact Superior Comfort Heating and Cooling today at
734-929-9821
and get the professional water heater repair in Flat Rock, MI, you deserve!
Do you repair all types of water heaters?
Yes! Our skilled technicians have expertise in repairing various types of water heaters, including traditional tank-style heaters, tankless water heaters, and heat pump water heaters. We are experienced in working with different brands and models, ensuring efficient and effective repairs for all types of systems.
How long does a water heater repair usually take?
It depends on the complexity of the problem. Minor water heater leak repairs may be completed within a few hours, while more significant repairs might require additional time. Our experienced technicians will assess the issue and provide you with an estimated timeline for completion during the initial inspection.
What if my water heater cannot be repaired?
In some cases, if the water heater is severely damaged or outdated, it may be more cost-effective to replace it rather than repair it. If this is the case, our knowledgeable team will provide expert advice and guidance on selecting a suitable water heater that fits your needs and budget.