Flat Rock, MI, AC Maintenance
Do you want to ensure your system runs smoothly and efficiently all summer long? Even if you don't use air conditioning often, regular AC maintenance is essential for your home as it can keep your AC unit functioning at its best. Our team is dedicated to providing comprehensive and efficient AC maintenance services in Flat Rock, MI, keeping your home cool and comfortable all season long.
We'll help you forget the stress and hassle of frequent AC repairs by ensuring all AC unit components run smoothly. From diagnosing any problems to cleaning and maintenance, Superior Comfort Heating and Cooling offers a range of AC maintenance services to keep your air conditioner running at its peak performance all year round.
What Are the Benefits of Regular Air Conditioner Maintenance?
Unfortunately, many homeowners tend to overlook their air conditioner's need for regular maintenance. But this can lead to a range of problems down the line, including:
Regular maintenance helps avoid these problems by allowing us to identify and fix any minor issues before they become major ones. It also ensures that the unit is running efficiently, so you can make the most of your energy dollars while keeping your home comfortable. Moreover, it can help you extend the life of your AC unit, avoiding costly replacements in the future.
We offer a full range of AC services, from routine maintenance to emergency AC repair, to keep your home cool and comfortable year-round.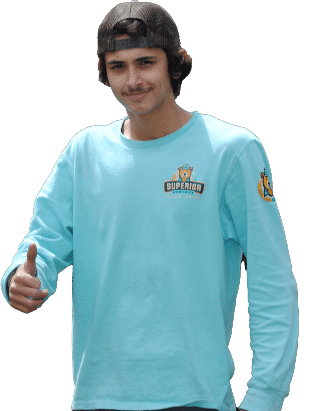 Steps of Professional AC Unit Maintenance
At Superior Comfort Heating and Cooling, we take the maintenance of your AC unit seriously. We'll ensure all components are running smoothly by performing a range of steps like:
By performing these steps, our technicians can diagnose potential problems and nip them in the bud before they cause significant damage to your system.
We can also help you with ductless mini-split installation or repair in Flat Rock, MI. These units can offer superior cooling and energy savings.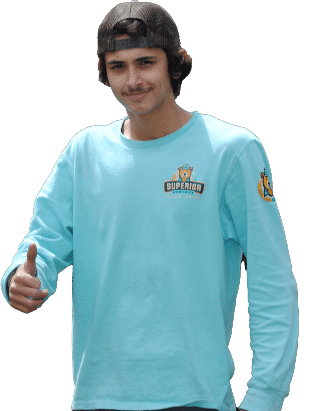 How Much Does AC Maintenance Cost in Flat Rock, MI?
It's the question we hear most often. We understand that not every homeowner has the same budget. That's why we offer competitive and transparent pricing for all our services. We'll provide you with a quote so you know exactly what to expect before any work is done. On average, professional AC maintenance near Flat Rock, WI, can cost anywhere between $100 – $200. But for an accurate estimate, it's best to contact us directly.
Professional AC Maintenance in Flat Rock, MI
Your air conditioner is one of the most critical components of your home. It works hard to keep you cool and comfortable in the hot summer months. But like any other appliance, it needs regular maintenance to ensure it runs efficiently.
Whether you need central air conditioner maintenance, heat pump repair, or any other services for your air conditioning system, Superior Comfort Heating and Cooling can help. Our team of expert technicians is dedicated to providing comprehensive and efficient AC maintenance services that will keep your home comfortable all season long. Beyond this, we offer 1-year free maintenance program with complete installation done by us.
Schedule your AC maintenance in Flat Rock, MI, today at
734-929-9821
. We provide the best care and maintenance for your air conditioning system! Don't wait until it's too late – contact Superior Comfort Heating and Cooling now!
Is it necessary to perform regular AC maintenance?
Yes, it is crucial to have your air conditioning system regularly serviced to keep it running efficiently and avoid any significant damage or breakdowns. Our technicians can help you keep your AC unit in top shape with our comprehensive maintenance services.
How often should I get my AC serviced?
We recommend having your AC unit serviced every six months. This way, you can ensure that any potential issues are identified and fixed before they become major problems.
How long does AC maintenance take?
It typically takes around 1-2 hours for a professional technician to perform the necessary maintenance steps and inspect your air conditioning system.