Furnace Repair Flat Rock MI
Do you struggle with having a cold house in the winter months? Are your utility costs skyrocketing due to a weak furnace? Don't let furnace troubles leave you in the cold! Welcome to Superior Comfort Heating and Cooling, where we tackle homeowners' typical problems head-on. From strange noises and frequent breakdowns to inadequate heat distribution, we've seen it all. Our expert technicians are here to diagnose, troubleshoot, and repair your furnace quickly and precisely, ensuring your home stays warm and cozy when needed. So, if you are looking for professional furnace repair in Flat Rock, MI, you can rely on our company for quality service.
Let us help you avoid a cold winter and get your heating system running efficiently again. Whether you need heat pump repair or furnace installation, we have you covered!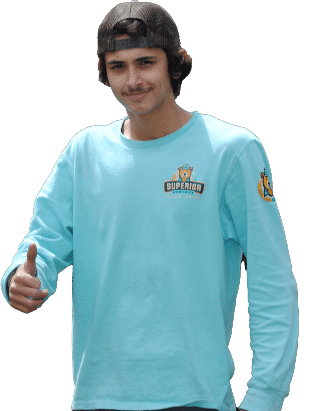 Typical Signs You Need Furnace Repair Services
Before you call for heating repair, it's essential to recognize the signs that your heating system needs professional attention. Don't hesitate to contact us if you notice any of these common symptoms:
We understand that your furnace is essential to your home's comfort, and a sudden problem can be stressful. That's why our experienced technicians work quickly and efficiently to get your unit back up and running. Wherever you need furnace repair near Flat Rock, MI, you can always rely on our team.
Factors Influencing Furnace Repair Cost in Flat Rock, MI
It goes without saying that repairs can be expensive. But don't worry – at Superior Comfort Heating and Cooling, we strive to make our services as affordable as possible. When it comes to furnace repair, several factors influence the service cost:
On average, furnace repair can range from a few hundred to several thousand dollars. To get an accurate quote, you should have your heating system inspected by an experienced technician. After a thorough analysis, we can provide you with an accurate estimate so you can make the best decision for your home and budget.
Professional Furnace Repair in Flat Rock, MI
Your comfort is our top priority! At Superior Comfort Heating and Cooling, we provide reliable furnace repair services in Flat Rock, MI, and the surrounding areas. Our technicians are well-trained and knowledgeable in all makes and models of furnaces, so you can rest assured that we will handle your repair job with speed and precision. Beyond this, we offer 24-hour furnace repair services and the best customer service around.
Once you schedule an appointment, our technicians will arrive on-site promptly, assess your system and make the necessary repairs. We'll also provide some insightful tips to help you maintain your furnace and extend its lifespan.
Furnace Repair Service FAQs
My furnace isn't working; what should I do?
If you think your furnace is out of order, it's best to contact a reliable furnace repair company for an assessment. Only a professional can accurately diagnose and repair your system.
What is the most common problem with furnaces?
The most common issue with furnaces is a faulty igniter or flame sensor. These parts help the furnace ignite and stay lit when in use. If either of these components fails, the furnace cannot turn on or stay on.
How often should I have my furnace serviced?
It's recommended to have your heating system serviced once a year or at least before the start of the heating season. This ensures that the furnace is in good working order and can help you avoid costly repairs down the road.
Can I do the repair on my own?
Most furnace repairs cannot be done on your own. They require the expertise of a trained technician who can safely and accurately diagnose and repair the issue. If you attempt to perform a complex repair yourself, you may end up doing more harm than good.
For professional, reliable furnace repair in Flat Rock, MI, contact the experts at Superior Comfort Heating and Cooling today at 734-929-9821!