Heat Pump Repair Grosse Ile MI
Unfortunately, heat pumps can break down anytime, leaving you cold. When your heat pump fails, it's not just about the discomfort-it's also about the potential impact on your energy bills and the urgency to find a reliable solution. That's where we come in. At Superior Comfort Heating and Cooling, we understand the inconvenience and stress caused by a faulty heat pump, and we're here to bring back warmth and comfort to your home. Our team of skilled technicians specializes in heat pump repairs in Grosse Ile, MI, providing prompt and efficient services to get your system up and running in no time. From diagnosing the issue to implementing effective solutions, we go above and beyond to ensure your heat pump is restored to its optimal functionality.
When Do You Need Heat Pump Repair Services?
Do you suspect that something is wrong with your heat pump? Don't wait for the problem to get worse-call us for an inspection and repair. We can provide professional services for various issues, such as:
Don't let a malfunctioning heat pump leave you in a bind-contact a professional technician once you notice any of the above signs to prevent further damage and costly repairs.
Factors Influencing Heat Pump Repair Cost in Grosse Ile, MI
It's one of our clients' most common and challenging questions-what will the heat pump repair cost? The answer depends on various factors such as:
At Superior Comfort Heating and Cooling, we strive to provide the most cost-effective solutions without compromising quality. Our experienced technicians will inspect your system, identify the underlying issue, and give an accurate cost estimate before beginning any repairs.
When you visit our coupon page, you can find exclusive offers that save you money on your furnace installation costs!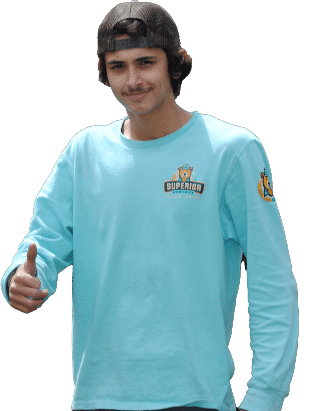 Professional Heat Pump Repair in Grosse Ile, MI
Although heat pumps may seem simple, they require the expertise of a professional to ensure the best results. At Superior Comfort Heating and Cooling, we have many years of experience in providing quality heat pump repairs near Grosse Ile, MI. We use the latest tools and techniques to offer reliable services, so you can rest assured that your system is in good hands. Our technicians are always up-to-date with the latest industry trends and safety regulations, so you can trust us to deliver optimal performance and maximum efficiency with every repair.
Don't let a malfunctioning heat pump leave you in the cold. Contact Superior Comfort Heating and Cooling for reliable heat pump repair services in Grosse Ile, MI. Contact us today at 734-929-9821 for an estimate!