AC & Heating New Boston & Huron Township MI
Are you constantly battling an outdated HVAC system that can't keep up with your needs? Are you tired of high energy bills and inefficient heating and cooling? We understand your frustrations and are here to offer a breath of fresh air – literally! At Superior Comfort Heating and Cooling, we deliver top-notch heating and cooling services in New Boston, MI. Our team of skilled professionals knows the pains of living in extreme temperatures and strives to provide you with the most reliable and efficient HVAC solutions available. Whether it's installation, repair, or maintenance, we're your trusted partner in creating a perfectly controlled indoor environment.
New Boston/ Huron Township, MI
Our Heating and AC Services in New Boston, MI
Let's face it, Michigan weather can be unpredictable. That's why we offer a wide range of services to ensure your home or business is well-equipped to handle the changing temperatures. Here's a brief overview of what we offer:
Typical Signs You Have Problems With Your Heating System
Knowing the signs that you need a heating system repair is important. Being aware of these indicators can help save you money in the long run. Here are a few common signs that you may need to call our team of technicians:
Benefits of Regular Water Heater Maintenance
Having a reliable water heater is essential for your daily needs. Regular maintenance is key to keeping it running smoothly. Here are some of the benefits of having your water heater serviced regularly by our technicians:
Whether you need heat pump replacement or maintenance services, you can trust our technicians to care for your heating needs!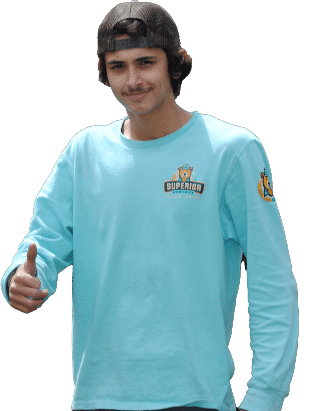 Choose Our #1 Heating and Cooling Services in New Boston, MI
At Superior Comfort Heating and Cooling, we strive to provide quality services that exceed our customers' expectations. We have years of experience under our belts and are familiar with all types of cooling systems. Whether you want to install new mini split systems or water heaters in your New Boston, MI, home or office, our technicians are always ready to help. Here are some reasons why you should choose us for your heating and cooling needs in New Boston/ Huron Township, MI:
Let us help you keep your heating and cooling systems in top condition. Contact Superior Comfort Heating and Cooling today at 734-929-9821 to learn more about our heating and cooling services in New Boston/ Huron Township, MI!