Flat Rock, MI, Water Heater Maintenance
Fed up with unexpected breakdowns and costly repairs? Superior Comfort Heating and Cooling offers comprehensive water heater maintenance in Flat Rock, MI. Our trusted professionals can inspect your system, identify any potential problems, and take the necessary steps to ensure that it is running smoothly. We offer various services ranging from basic checkups to complete system overhauls.
Are you looking for professional water heater repair or maintenance in Flat Rock, MI? Let our technicians take care of all your needs.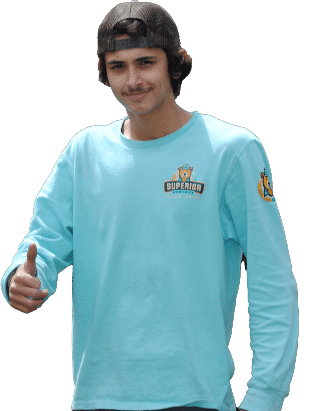 Key Reasons to Invest in Gas Water Heater Maintenance
Unfortunately, not all homeowners are aware of the importance of regular water heater maintenance, and as a result, they often experience costly repairs in the long run. Regular maintenance offers numerous benefits, such as:
As you see, investing in regular water heater maintenance is your chance to avoid unnecessary expenses and keep your family safe. We offer a 1-year free maintenance program with complete installation done by our professional technicians to ensure that your system is operating at its best.
If your water heater is over ten years old, it's time for an upgrade. Contact our team for quality maintenance and installation services in Flat Rock, MI.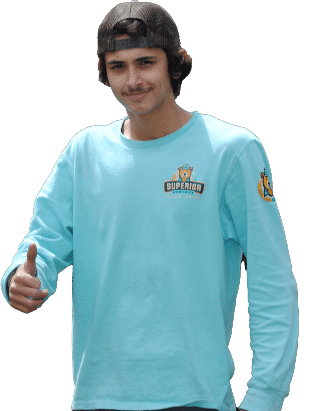 Factors Influencing the Tankless Water Heater Maintenance Cost in Flat Rock, MI
We strive to provide our customers with the best value for their money. However, the final cost of maintenance services can vary depending on your water heater's size, type, and age. The tank's condition and any existing problems also play a role in determining the final cost. Our team of experts can inspect your system and provide an accurate estimate for any services you may need.
Why Choose Our Water Heater Maintenance Company?
Superior Comfort Heating and Cooling has years of experience working with various types of water heaters in the Flat Rock, MI area. Our team is committed to providing our customers with the highest quality of service and an unparalleled customer experience. Moreover, our technicians are highly trained and knowledgeable in all aspects of water heater maintenance near Flat Rock, MI.
Whether you need a basic checkup or a full system overhaul, our team has the skills and experience to get your job done right. With our industry-leading warranties and highly competitive pricing, you can rest assured that you're getting the best value for your money.
If you need water heater maintenance in Flat Rock, MI, contact Superior Comfort Heating and Cooling today at
734-929-9821
. Don't suffer from unexpected breakdowns and costly repairs – get your water heater inspected and keep it running smoothly.
What services do you provide?
We offer various services ranging from basic ups to complete system overhauls. Our experts are dedicated to providing superior customer service and delivering the best results for your home and family.
How often should a water heater be maintained?
It is recommended to inspect and service your water heater at least once a year for optimal performance. Regular maintenance helps extend the lifespan of your water heater and ensures it is running efficiently.
What happens if you don't maintain your water heater?
Failing to maintain your water heater can result in poor performance, higher energy bills, and even breakdowns or emergency repairs. Investing in regular maintenance helps ensure your water heater is running efficiently and reduces the risk of costly repairs down the line.