Water Heater Repair Grosse Ile MI
Is your water not coming out as hot as it used to? From disrupted daily routines to the discomfort of cold water, we know the pains you endure. But fret not! Our expert team is here to rescue you from the chill and restore the warmth to your home. With our top-of-the-line water heater repair services in Grosse Ile, MI, we'll have you basking in hot showers and enjoying reliable hot water in no time. Don't let a faulty water heater dampen your spirits—trust our skilled technicians to deliver swift, efficient, high-quality repairs.
We can also help you with humidifier installation or repair in nearby areas. These units can offer superior cooling and energy savings!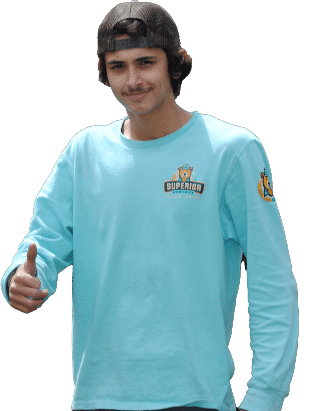 Hot Water Crisis: Recognizing Need for Emergency Water Heater Repair
At Superior Comfort Heating and Cooling, we understand how urgent a water heater repair can be. Our certified technicians are trained to respond quickly to emergency repairs and ensure your water heater is running again. But before you call us to repair your water heater, here are a few signs that it might be malfunctioning:
You can't ignore all these issues; when it comes to water heater repair, faster is better. That's why you should call our reliable technicians as soon as you notice any of the above signs. We provide 24-hour water heater repair services, so we'll diagnose and repair your water heater immediately.
Preserving Comfort & Efficiency: Value of Timely Water Heater Repair
Unfortunately, some homeowners delay their water heater repair needs until they experience a full-blown emergency. This results in discomfort and poses severe dangers to your home. Leaks can cause water damage, while inefficient heating can skyrocket utility bills.
Moreover, when you postpone water heater repair, the problem can worsen over time. This will require additional maintenance and increase your repair costs. To avoid these unpleasant situations and restore the comfort of your home, you should seek expert help as soon as possible. In this case, a professional technician will identify the source of the problem, carry out necessary repairs, and advise you on how to maintain your water heater.
How Much Does Electric Water Heater Repair Cost?
Homeowners often worry about the cost of water heater repair. At Superior Comfort Heating and Cooling, we strive to make our services as affordable as possible. However, the final cost of the repair will depend on the severity of the problem and the parts needed for replacement. On average, you can expect to pay around $100 to $550 for labor and parts. But we'll provide you with an accurate estimate before starting the repair work.
Professional Water Heater Repair in Grosse Ile, MI
Don't let a faulty water heater ruin your comfort and safety. Whether you're dealing with a minor issue or an emergency, our experts can help. We have many years of field experience and can repair all types of water heaters, from electric to gas. Here's a brief overview of the main benefits that you'll get when you choose us for water heater repair near Grosse Ile, MI:
We understand how important it is to have hot water in your home. That's why we're committed to providing the best water heater repair services in Grosse Ile, MI, and the surrounding areas.
So if you're having a water heater crisis, don't wait any longer—contact Superior Comfort Heating and Cooling at
734-929-9821
and schedule water heater repair in Grosse Ile, MI, today!