AC, Heating & Indoor Air Quality Lincoln Park MI
Is your AC unit not providing the temperature and air quality you need? Or has your water heater stopped working? No matter what HVAC issue you're dealing with, you can count on Superior Comfort Heating and Cooling for high-quality heating and cooling services in Lincoln Park, MI. Our technicians will help you forget the stress of HVAC problems and equip your home with a reliable system.
We specialize in providing various services to ensure your home stays comfortable, from installing new air conditioners and furnaces to fixing existing HVAC systems. Our experienced team is up-to-date with the latest HVAC technology and will work hard to repair any problems you might have. We also provide tune-ups and maintenance services to keep your system running at peak performance.
We can also help you with humidifier installation or repair in nearby areas. These units can offer superior cooling and energy savings!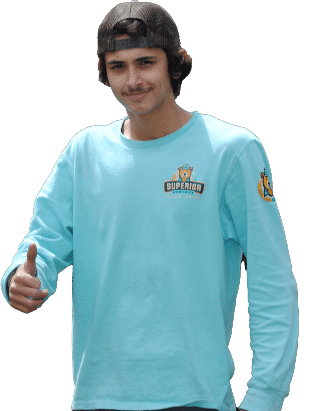 Overview of Our Heating and AC Services in Lincoln Park, MI
Do you need to install a new AC unit or furnace in your home? No problem! We provide a wide range of heating and cooling services, including:
Once you schedule an appointment with us, we'll send out one of our certified technicians to diagnose and repair any issues with your HVAC system. Our team is passionate about providing excellent customer service and will answer all your questions to ensure you understand the entire process. Whether you need AC repair or furnace installation in Lincoln Park, MI, we are the team to call.
Enhance Your Home's Air: Our Top Indoor Air Quality Solutions
Statistics about air pollutants in the home show that indoor air can be up to five times more polluted than outside air. This is why we offer indoor air quality solutions to improve your home's air. From air purifiers to humidifiers, our team is dedicated to making your home a healthier, more comfortable space.
Our preventative maintenance services are designed to keep your system running at its best and save you money on energy bills. Moreover, our techs are experienced in examining your HVAC system for potential problems and can provide preventative solutions. All you need to do is call us and schedule a service appointment.
Flexible Comfort: Why Choose Mini Split System for Your Home
Are you considering installing a mini-split system in your home but not sure if it's the right choice? Mini split systems offer a variety of benefits, such as energy efficiency and minimal disruption to your home. They have two main components: an indoor air handler and an outdoor condenser.
The air handler is part of the mini split system that distributes air throughout your home, while the outdoor unit serves as its power source. With a mini-split system, you can enjoy increased comfort and control in many areas of your home. Moreover, these units are easy to install and do not require any ductwork. However, it is vital to contact an HVAC technician who is experienced in mini split system installation. It's not a DIY job!
Need heat pump repair, our technicians are experienced in the latest technology and can help you find a system that works best for your home's needs!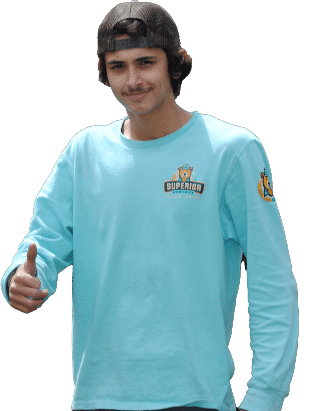 Water Heater Maintenance, Repair & Installations
Whether you need to repair your existing water heater or install a new one, Superior Comfort Heating and Cooling can provide the services you need. We specialize in traditional tank-style water heaters as well as tankless water heaters, so you can rest assured that we have the expertise to handle any job.
We will inspect your water heater and identify existing or potential issues. We can also provide you with a reliable water heater to meet your hot water needs. Our team is always up-to-date with the latest advances in water heater technology, so you can trust that we will always recommend the best water heater for your home. So, if you are looking for experts to help you with installing or maintaining water heaters in Lincoln Park, MI, our team is here to help.
Do you need heating or cooling services for your Lincoln Park, MI home? Contact Superior Comfort Heating and Cooling at 734-929-9821 to schedule an appointment today!