AC, Heating & Water Heater Maintenance Gibraltar MI
Do you face questions like, "Why isn't my air conditioner cooling efficiently?" or "Why does my heater make strange noises?" Don't worry; we have the answers! Our team of highly skilled professionals specializes in delivering top-notch heating and cooling solutions tailored to your specific needs. Whether it's installation, repair, or maintenance, we've got you covered. Our goal is to provide you with superior comfort by delivering quality heating and cooling services in Gibraltar, MI. So, don't wait any longer, and let us help you accomplish your HVAC goals today.
Are you looking for heat pump repair services? Check our reviews, and you'll see that with are the most trusted HVAC contractor in the area!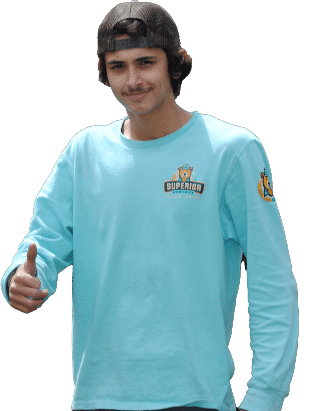 Our Heating & AC Services in Gibraltar, MI
We understand the importance of staying comfortable in your home or office. That's why we offer comprehensive HVAC services to keep your home or office in Gibraltar, MI running smoothly. Here's a look at some of the services we provide:
We believe in delivering superior satisfaction when it comes to our services, and we guarantee that you will be delighted with the results.
Enhancing Indoor Air Quality: Our Solutions for Fresh Environment
At Superior Comfort Heating and Cooling, we understand the importance of having clean and comfortable indoor air. To help you breathe easy in your home or office, we offer a variety of air quality services to help improve the air you breathe. Here are some solutions we provide:
We know that everyone has different needs when it comes to the air in their home or office. That's why we tailor our solutions to your specific needs so that you can enjoy clean and comfortable air.
We can also help you with humidifier installation or repair in nearby areas. These units can offer superior cooling and energy savings!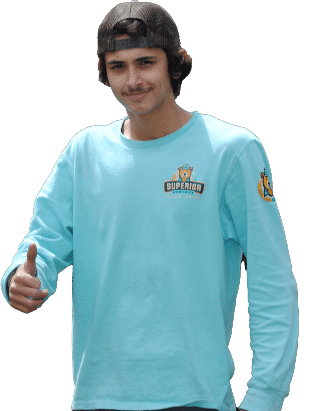 Spotting Telltale Signs of Heating System Problems
It's important to recognize the signs of a failing heating system so you can take steps to fix it before it fails. Here are some of the warning signs to look out for:
Ignoring these signs can lead to more extensive – and costly – damages. So, if you notice any of these issues in your home or office, contact our professionals and schedule an appointment. We will inspect your system, diagnose the issue, and provide a quick and cost-effective solution.
Professional Water Heater Maintenance & Installation in Gibraltar, MI
Your water heater is essential to your home's comfort and convenience. Here are the main reasons to invest in regular maintenance for your water heaters in Gibraltar, MI:
Contact Superior Comfort Heating and Cooling today at 734-929-9821 to learn more about our heating and cooling services in Gibraltar, MI, and get started on improving the comfort in your home or office!