Furnace Repair Grosse Ile MI
Statistically, Michigan experiences some of the coldest winter temperatures in the nation. As a result, Grosse Ile residents understand just how essential it is to have a properly functioning furnace. With our team of professionals, you can rest assured knowing that your furnace repair needs will be handled with the utmost quality and efficiency. Our technicians are highly trained in various furnace repair services, including diagnosing and fixing issues such as malfunctioning thermostats, clogged air filters, and broken fan belts. So, if you are looking for professional furnace repair in Grosse Ile, MI, look no further than Superior Comfort Heating and Cooling.
We strive to provide our customers with the best service possible. Learn more about us if you are still hesitant about having us tackle your furnace installation needs!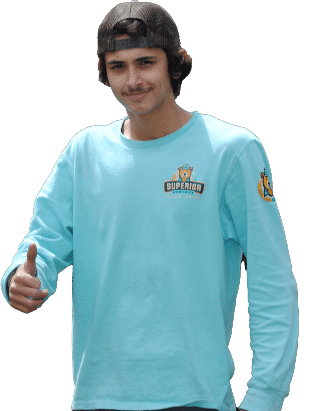 Don't Let the Cold Creep in Warning Signs You Need Heating Repair Services
Not sure whether you need furnace repair services? Our expertly trained technicians are here to help. There are a few warning signs you should look out for that indicate it may be time to call a professional. Here are some of them:
Don't risk having a malfunctioning furnace during the cold winter months. If you think it's time to repair your furnace, contact our technicians for help.
How Much Does Furnace Repair Cost in Grosse Ile, MI?
It's one of the most common questions homeowners ask before making any repairs – how much will heating repair cost? Unfortunately, providing an exact quote is impossible without assessing the problem first. The cost of furnace repair can vary drastically based on the type of repair needed and the make and model of the furnace. Nevertheless, we offer competitive prices for all of our services, and we will work with you to create a payment plan that meets your individual needs. On average, the cost of furnace repair near Grosse Ile, MI, can range from $100-$500, depending on the severity of the issue.
Professional Furnace Repair in Grosse Ile, MI
We all know that a properly functioning furnace is essential in the winter months. That's why it's important to ensure your furnace is up-to-date and in good shape. The team at Superior Comfort Heating and Cooling is here to help with various furnace repair services. From diagnostics to repairs, our technicians have the expertise and experience necessary to get your furnace up and running in no time.
What sets us apart from every other company is our hunger to do better and our commitment to leaving our customers satisfied and comfortable. We believe in providing superior customer service and are dedicated to delivering the highest-quality furnace repair services available. We strive to be the most reliable HVAC contractor in Grosse Ile, MI, by offering quick and reliable services.
So, don't let the cold creep in! If you need furnace repair services, contact the experts at Superior Comfort Heating and Cooling today at 734-929-9821 and schedule furnace repair in Grosse Ile, MI, today!