AC, Heating & Water Heater Maintenance Southgate MI
Is your home plagued by uncomfortable temperature fluctuations, inadequate airflow, or a faulty heating and cooling system? Whether it's a malfunctioning furnace during frigid winters or an air conditioner that refuses to keep you cool in the scorching heat, we've got the expertise and solutions to restore your home's comfort and peace of mind. We offer professional heating and cooling services in Southgate, MI.
At Superior Comfort Heating and Cooling, we prioritize customer satisfaction and provide custom solutions to meet your unique needs. Our experienced technicians can diagnose and repair all types of heating and cooling systems, from furnaces and air conditioners to boilers and heat pumps. We can also install replacements if necessary or perform regular maintenance to ensure your system runs optimally all year round.
Check our reviews to ensure you get the best heating service in Southgate, MI, and the surrounding areas!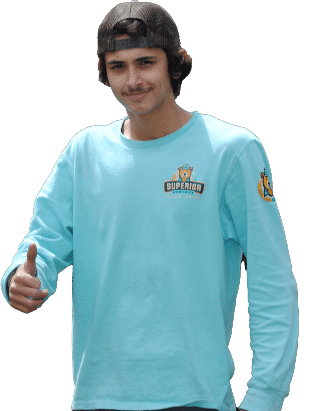 Our Heating and AC Services in Southgate, MI
Your home's heating and cooling system is essential to your daily life. Nothing can disrupt your comfort like a broken heating or air conditioning system. That's why we offer comprehensive services to keep your home comfortable throughout the year. Our services include:
Whether you are looking for AC or furnace installation in Southgate, MI, we have you covered. Our experienced technicians use only top-of-the-line equipment and perform all services to industry standards, ensuring your HVAC system runs efficiently and reliably. Our goal is to provide you with the highest level of customer service so that you can enjoy a comfortable home for years to come.
If you want to save money on air purifier services, check our coupon page. We provide our customers with the best prices to stay comfortable all year round!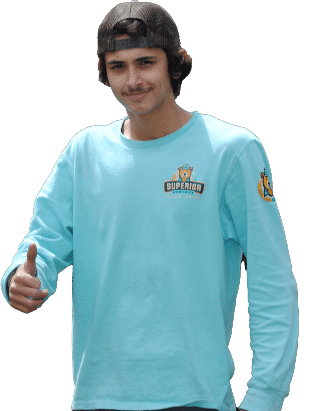 Typical Signs You Have Problems with Your Heating System
From a loud banging sound when you turn on your heating system to inadequate airflow and unusually high energy bills, many signs can indicate that your heater needs repairs. If you notice any of the following, be sure to contact a professional for an inspection and repair:
Ignoring these signs can lead to more severe damage, so contact a professional as soon as possible. Our technicians will troubleshoot the issue and develop a solution that fits your needs.
Our Indoor Air Quality Solutions
Do you know that the air you breathe indoors can be up to five times more polluted than outdoor air? Poor indoor air quality can lead to a variety of respiratory problems and other health issues. We offer a range of solutions to improve your home's air quality, including humidifiers, air purifiers, and more. All these solutions are designed to reduce allergens, dust, and other pollutants in the air so that you can breathe easier.
If you are hesitant about investing in air quality solutions, don't worry. We offer budget-friendly options that can fit any budget. Our technicians will consult with you to determine your needs and then provide individualized solutions that suit your home.
Professional Water Heater Maintenance, Repair & Installation
Statistically, water heaters are the most common source of home fires. This is why regular maintenance and inspection are essential to ensure your system runs safely and efficiently. At Superior Comfort Heating & Cooling, we provide professional maintenance, repair, and installation services for water heaters in Southgate, MI.
Whether you need a minor repair or are in the market for a new water heater, our experienced technicians can help. We will inspect your current system and provide you with an honest assessment. We can help you find the right model for your needs and budget if a replacement is necessary.
Our tankless water heater maintenance services include flushing the tank, checking and adjusting thermostat settings, testing for leaks, and more. Regular maintenance helps prevent costly repairs in the future and allows you to enjoy hot water when needed. We highly recommend scheduling maintenance twice a year to ensure your water heater performs optimally and lasts for many years.
Don't let a faulty HVAC system disrupt your comfort. Contact Superior Comfort Heating and Cooling today at 734-929-9821 for professional heating and cooling services in Southgate, MI!