INSURED AND SKILLED AIR CONDITIONING SERVICES
Are you tired of enduring scorching summer days without a reliable air conditioning system? Are you worried about the rising energy bills that come with running an outdated AC unit? Our air conditioning services in Flat Rock, MI, are here to help! With years of experience, our team can provide the top-notch services you need to stay cool and comfortable all summer long.
Whether you are looking for AC repair or installation, contact us today and discuss the options available!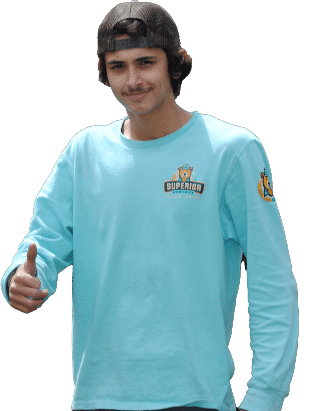 Overview of Our Air Conditioning Services in Flat Rock, MI
Here's a brief overview of the air conditioning services that you can expect from Superior Comfort Heating and Cooling:
Warning Signs You Need AC Services
Before you call for repairs, you must know the warning signs indicating you need air conditioning services. Some common issues to watch out for include:
If you're experiencing any of these symptoms, don't wait until it's too late. Our technicians can provide the AC services needed to keep your air conditioning system running smoothly.
Factors Influencing Air Conditioner Service Cost in Flat Rock, MI
Before hiring a professional for air conditioning services, you should be aware of the factors influencing the cost. These include:
We strive to provide the highest quality air conditioning services for a competitive price. We understand the importance of staying cool during the summer, and we'll work with you to find a solution that fits your budget.
Key Reasons to Choose Our Air Conditioning Services in Flat Rock, MI
Our air conditioning services have earned us a reputation as the top choice for superior AC solutions. Currently, we are the best air conditioning contractor in Flat Rock, MI, with many years of field experience. Here are some of the reasons why you should choose us:
How often should I get my AC unit serviced?
It is recommended to have your AC unit serviced at least once a year to ensure its optimal performance and longevity.
How do I know if my AC unit needs repair?
Signs that your AC unit needs repair may include strange noises, insufficient cooling, strange smells, and high energy bills.
How long does an AC unit installation take?
The installation time can vary depending on the size and complexity of the AC unit, but typically it takes around 4-8 hours.
How can I improve the energy efficiency of my AC unit?
Regular maintenance and cleaning, upgrading to a higher SEER-rated unit, and sealing air leaks in your home can all improve the energy efficiency of your AC unit.
If you're looking for air conditioning services in Flat Rock, MI, look no further than Superior Comfort Heating and Cooling. Contact us today at 734-929-9821 and schedule a consultation!