Furnace Installation Brownstown MI
Did you know that 65% of homes in Brownstown, MI, still rely on outdated and inefficient furnace systems? It's time to break free from the grip of chilly nights and skyrocketing energy bills. Our furnace installation services in Brownstown, MI, are here to revolutionize your home's heating game and bring you the ultimate comfort you deserve. With our team of expert technicians and a commitment to cutting-edge technology, we'll make sure your furnace installation is a breeze. We offer top-of-the-line products from trusted brands, so you know that your new system will be reliable for years to come.
Learn more about us and our experience in furnace repair. Discover how we can make your home comfortable year-round with top-notch services!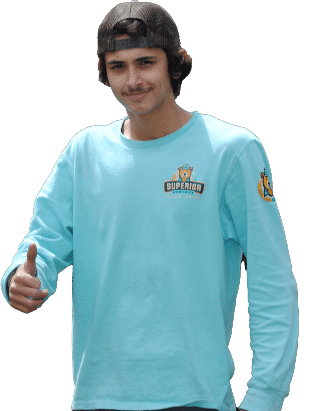 Upgrade Your Heating Efficiency: Typical Signs You Need to Replace Your Old Furnace
Not sure if it's time to replace your old furnace? Here are some common signs that it's time for an upgrade:
At Superior Comfort Heating and Cooling, we'll ensure your furnace installation is hassle-free. Our technicians will provide you with the highest quality heating installation services and work hard to meet your needs.
How Much Does Heating Installation Cost?
It's one of the most common questions we get asked: How much will it cost to install a new furnace? Unfortunately, there's no simple answer. The cost of a furnace installation near Brownstown, MI, will depend on the size of your home, the type of system you choose, and the additional components or labor required. Generally speaking, you should expect to pay anywhere from $2,000-$7,000 for a complete installation.
Stay Warm and Cozy: Professional Furnace Installation in Brownstown, MI
Are you looking for trusted furnace installation companies near Brownstown, MI? Our congratulations – you've just found Superior Comfort Heating and Cooling! Our highly trained technicians are here to provide the highest quality service for all your furnace installation needs. With a commitment to customer satisfaction and the latest technology, we'll make sure your home is warm, cozy, and energy-efficient. Here are the main benefits that you'll get when you choose us for furnace installation:
Don't wait – contact Superior Comfort Heating and Cooling today at 734-929-9821, schedule furnace installation in Brownstown, MI, and take the first step towards a more comfortable home!