AC, Heating & Water Heater Maintenance Taylor MI
Unfortunately, the summer and winter months in Taylor, MI, bring extreme temperatures that can take a toll on your home's heating and cooling system. In order to keep your home comfortable all year round, you need reliable HVAC services from a reputable company. And this is where we can help! We specialize in delivering top-notch heating and cooling services in Taylor, MI that will leave your home comfortable and your mind at ease. Say goodbye to your HVAC worries and let us take care of all your heating and cooling needs. With our expertise and dedication, we'll ensure your indoor climate is always comfortable. From regular tune-ups and maintenance to installation of a brand new system, we have you covered.
Are you looking for professional AC or furnace installation in Taylor, MI? Learn more about us and you'll see why your neighbors trust our company for all their HVAC needs!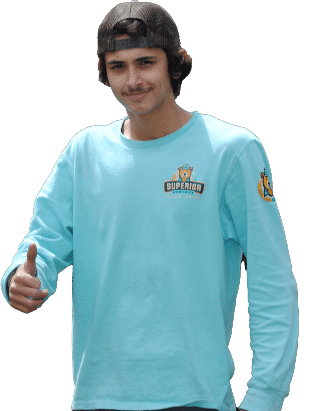 Our Heating and AC Services in Taylor, MI
Your comfort is our priority, and we'll go the extra mile to make sure you get the best HVAC services possible. Our team of certified experts can resolve all your heating and cooling issues with ease. We offer a wide range of services for both residential and commercial customers, such as:
No matter your particular needs, we have the expertise and experience to deliver quality services. We remain up-to-date with the latest HVAC technology and advancements, so you can rest assured that you're getting the best services possible.
Exploring Key Factors That Determine Heat Pump Repair Costs
Heat pumps are becoming increasingly popular due to their energy efficiency. But before you install one, it's important to know how much you'll pay to repair and maintain your heating system. The cost depends on several factors:
However, we offer competitive rates for our services and guarantee the best value for your money. But don't take our word for it, try out our services and experience quality and affordability first-hand.
Breathing Easy: Our Comprehensive Indoor Air Quality Solutions
Indoor air quality is essential for maintaining a comfortable home, and at Superior Comfort Heating & Cooling we offer comprehensive solutions to help you achieve that goal. Our certified technicians provide the following services:
Professional Water Heater Maintenance, Repair & Installation
Water heaters are essential for keeping your home warm and comfortable during the winter. But they can be tricky to maintain, repair, and install by yourself. That's why you need the help of a certified expert if you want to get the job done right. At Superior Comfort Heating & Cooling, we offer comprehensive water heater services for both residential and commercial customers. We can help you choose water heaters for your Taylor, MI, home or office and assist with maintenance, repair, and installation services.
We can help you choose the right water heater for your needs, install it properly, and ensure it runs efficiently. Our experts can also perform regular tankless water heater maintenance to maintain your system at peak performance. And if you have a tank water heater, our professionals can inspect and repair it as needed to prevent potential issues down the line.
No matter what your particular needs are, you can count on Superior Comfort Heating & Cooling to provide the best heating and cooling services in Taylor, MI. Contact us today at 734-929-9821 and schedule an appointment with our trained technicians!